Chef Tehra Thorp started The Hudson Larder when she recieved a call from her weekender friends who were running late due to traffic, "Could you do us a huge favor and grab some milk and coffee for us to have in the morning?" This became a regular favor as the farms and markets in upstate close early. 17 years and counting in the hospitality industry has given her a lot of experience caring for people and their property.
Imagine your refrigerator with fresh juice, raw milk, cream, butter, cheese, bacon, and fresh eggs from the local farmshops. The pantry stocked with pasta, hot chocolate from Talbott & Arding, local maple syrup, Tehra's special blend of pancake batter, artisanal grains, and more.
Fill the fruit bowls with plums and peaches from Montgomery Orchards, watermelons from Farmer James and apples in the fall. Pork from Little Ghent Farm and lamb from Kinderhook are a few of the gifts the Hudson Valley has to offer.
The chef will also prepare dishes, leaving you time to relax on the weekends. There will be picnics in the summer and cozy lasagna in the winter. Chicken and dumplings when the flu seasons starts and ceviche made from the morning catch off the coast of Long Island. Spiced cider for the kids, spiked cider for the adults. Let us feed you the best that The Hudson Valley has to offer; it's one of the many reasons you've come here in the first place.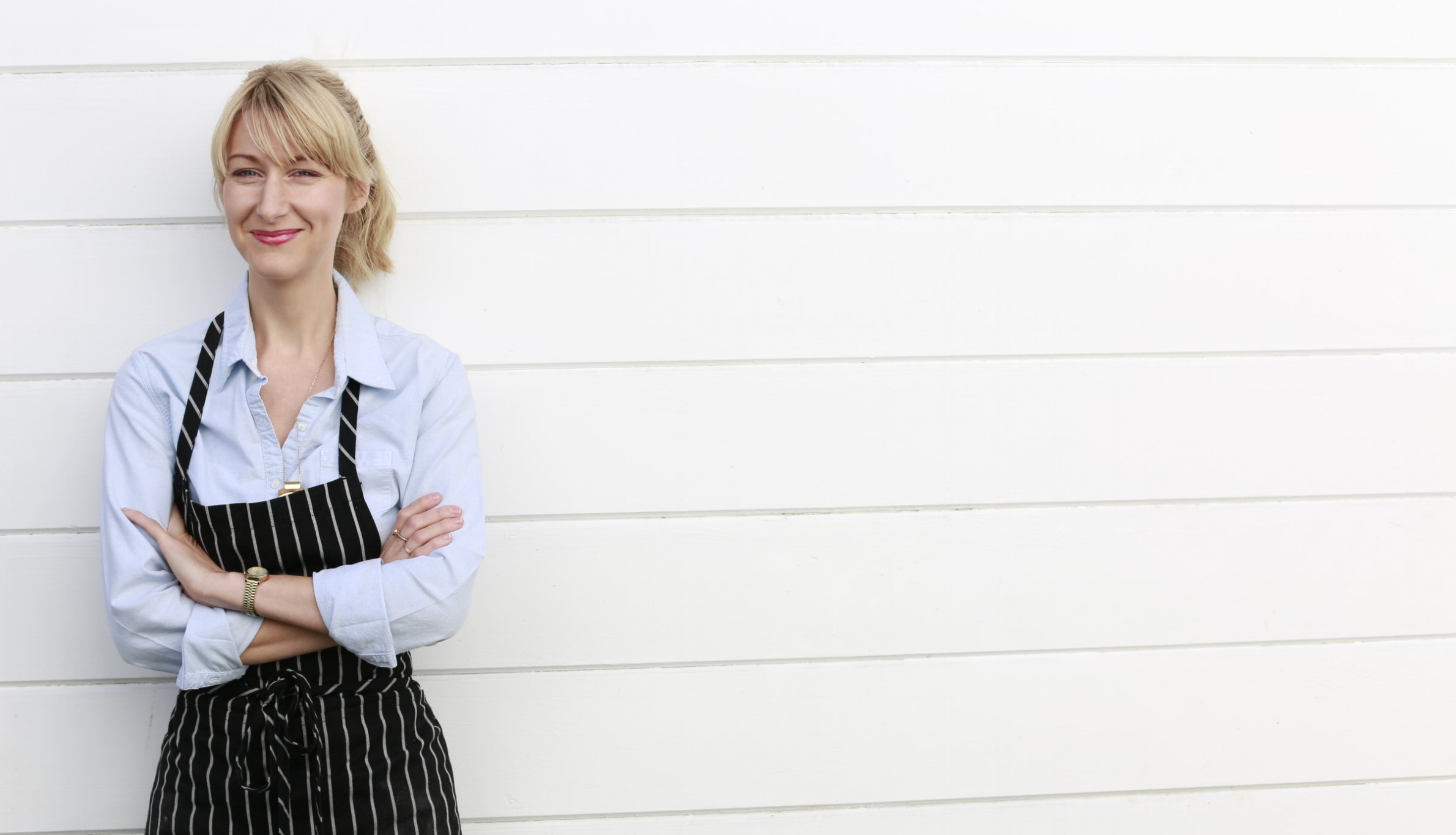 When you arrive on Friday, your chef will have delivered your selected meals and larder items. Your house is clean, the fireplace is roaring, the lights are on. There are flowers on your tables, seasonal fruit in a bowl on your island--it feels like home. Don't spend half a day preparing your home for your comfort--let us do it for you.
Larder
Welcoming you home you'll find your fridge stocked with ingredients from local farms or at the very least, the best the region has to offer. Fresh dairy for your morning coffee. Freshly squeezed juice, farm fresh eggs, and bacon. Get fish that was caught on Friday morning, mushrooms that were foraged in our forests, and honey pollinated by local bees.

Personal Chef Services
The Hudson Valley has many great restaurants but so does NYC, upstate you can stay in for dinner, leave some of that up to us. There will be a weekly, seasonal menu items emailed to you for you to choose what suits your palate. Want to carry it back to the city for your lunch? No problem, your meals are packaged to travel and will last for several days as they are freshly prepared. Check out our MENU page to see our latest menu.
Private chef services
Full-service in home chef services. We will plan, shop, execute, serve, and clean up for the day or the weekend. Hire a chef for your party or for the entire weekend. Maybe you are hosting guests for a holiday; we can do the hard work for you. Hudson Larder employs several great chefs who know the area well and have worked in the industry for years.

Property Managment Service
Can we turn down your bed at night or turn on the lights and light the fireplace for you? In the summer let us open the windows the let some fresh air in or turn on the air conditioner. Need a car service for the weekend? Or maybe we can just pick you up from the train. We can clean, deliver flowers, check on the water in the winter, or meet contractors at your house during the week when you aren't around. Just let us know what you need.
 
Larder
Pick a plan that is right for you: $300/month+ the cost of food or $100/week + cost of food.
Personal Chef
In addition to Larder services we will offer pre-made or meal kits available for purchase.
Private Chef Services
One of our highly skilled chefs: $650/day.
Chef Tehra Thorp: $800/day
*Day rate is for 10 hours or fewer. Anything beyond will be billed out hourly.
Concierge Service
Services vary in price. Send us a list of requests and we will draw up a proposal for you.
.04
IMages from the hudson valley.